ABOUT

Chrissy Lau is an award-winning British Born Chinese designer/illustrator based in Sydney. Her designs are inspired by her Chinese heritage and are instantly recognisable by her signature delicate lines, masses of flowing hair & intricate patterns.
She creates mesmerising intriguing art through patterns and lines that hold deeper symbolism and cultural integrity – in a nutshell she's 'East meets West'. Chrissy illustrates with a strong understanding of her Chinese heritage, which has enabled her to create authentic bespoke Chinese designs for Johnnie Walker BLUE, Australia Post OX stamps, Zodiac coins for the Royal Australian Mint, The Waving Ox for City of Sydney, the Year of the Dragon campaign for the City of Sydney, Mid Autumn Festival for Commbank & a Chinese Zodiac stamp series for Guernsey Post.

She graduated from the University of Sheffield with a Bachelor of Laws but her real passion is all things creative. Chrissy has been a commercial illustrator since 2002, during that time she has worked as an art gallery manager, online content producer and search engine marketing manager (Winner of the IAB Search Marketing Campaign of the Year 2011). If you'd like to know more please read the FAQ's, particularly if you are writing a project for school/university.
AWARDS
Chrissy's Pastai illustrations have been awarded the Red Dot Design Award in collaboration with award winning graphic designer Daniele Politini. Her designs for Mambo have been highly commended by Desktop Magazine CREATE Awards. She has designed prestige limited edition coins for the Royal Australian Mint and Chinese Zodiac stamps for Guernsey Post which have been approved by the Queen and are now available as a collectors edition here.
World Illustration Awards 2020 - Long listed for Johnnie Walker BLUE, Communication Arts Award 2021 - Shortlisted for Ox Australia Post
SELECTED CLIENTS
Samsung, Johnnie Walker, Marie Claire, Sydney Opera House, Random House Penguin, City of Sydney, Royal Australian Mint, Australia Post, Orange Mobile, Mambo, Jetstar, BIC, Pelikan Artline, Commonwealth Bank, Filmme Fatales, Virgin, Seattle Met, DDB, Urban Walkabout, Men's Health, Red Magazine, Maxus, Guernsey Post, Smiggle, Women's Weekly, Elle Girl, A Magazine, Adopt Change, Pearson Education, Gary Pepper Vintage, King St Wharf, Defunker Shirts, AvantCard, La La Land, Total Girl Magazine, Sunday Telegraph, Cincinnati Magazine, Food & Wine Magazine, Seattle Met Magazine, Anna Lemma Magazine, Blanket Magazine, Pocketto Magazine, Pikka, Pastai, CARGO Bar, Bespoke Letterpress.
PUBLICATIONS
TASCHEN Illustration Now, TASCHEN Fashion Illustration, TASCHEN 2014 desktop calendar,
Collective Magazine
, CURVY Top 100 Female Artists, Hunger Magazine, Yen Magazine, Grazia, Cleo Magazine.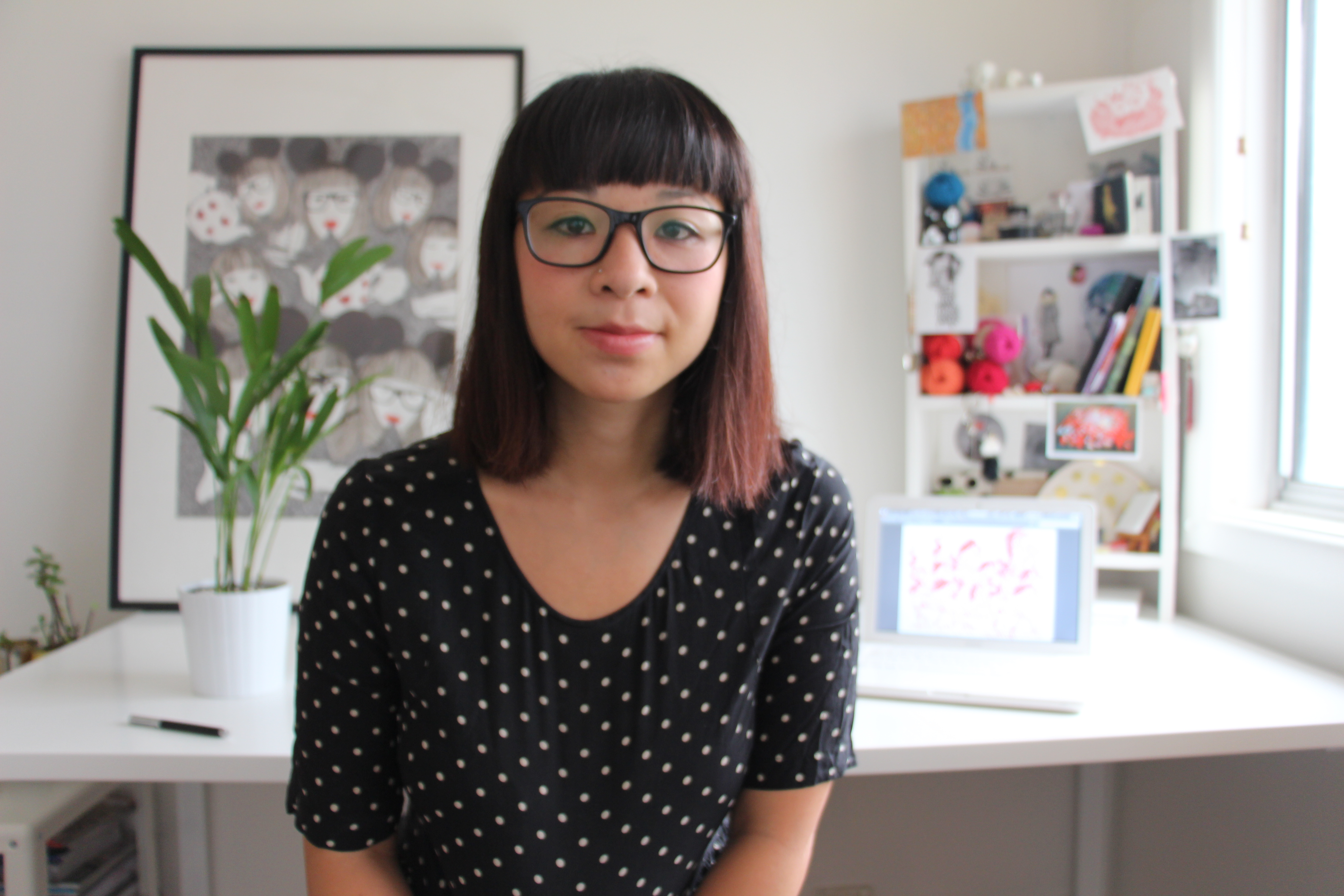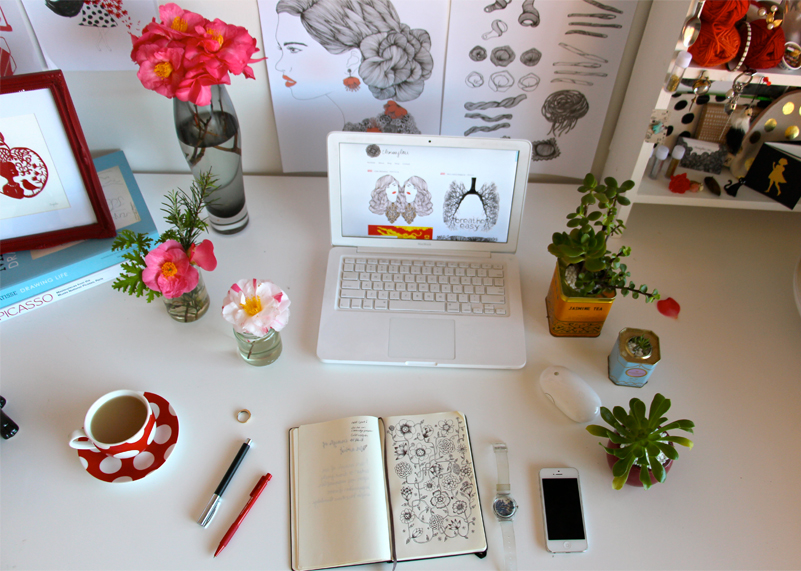 TESTIMONIALS

Sara Stewart, Art Director, Restaurant Business magazine - Chrissy's illustrations and lettering were just beautiful in our magazine. You already know her style is unique and full of life, but Chrissy herself is communicative, thoughtful and super smart. An art director's dream to work with, I've already sang her praises to friends in the industry and look forward to working together again.

Laura Buzard - Director of Product Development, Re-marks - "Chrissy is a pleasure to work with - from her communication to her creativity! She worked wonderfully for us under quick turnarounds and deadlines. Her composition skills and whimsical illustration made our project sing to retail consumers, leading to strong sales. I'm in Seattle and Chrissy in Australia: While working together on our project, I felt like I was receiving a little gift with my coffee when I opened her art files each morning. She beautifully transformed raw ideas discussed via words into delightful imagery!"


Sara D'Eugenio - Associate Art Director, Seattle Met - "Chrissy Lau is a multi-talented artist. I asked to pull from her various styles to create a fairly conceptual idea. She dove right in with enthusiasm and excellent communication. She was great to bounce ideas off of and open to changes. An absolute delight to work with!"
Nicola Rew, Designer, Red Magazine - "Having been a fan of Chrissy's work, it was such a pleasure to work with her. She has such a beautiful style that really brought our stars page to life, and turned the work around super quickly. I would highly recommend her to others and would love to work together again."
Dawn Gallienne Head of Philatelic, Guernsey Post - "I was looking for a particular illustration style when I came across Chrissy's portfolio, and she did not disappoint. It has been a real pleasure to work with such a talented artist and a delight to see initial concept ideas come to life as a beautiful set of stamps. Chrissy is passionate, professional and easy to work with; I would recommend her to anyone else and I look forward to working with her again in the future."
Jonathan Chadwick CEO, Maxus - "We challenged Chrissy with a brief to create a mural that encapsulates our agency positioning 'Lean into Change'. After working closely with key staff members, Chrissy created a brilliant image that we feel perfectly encapsulates the agency culture (first take). As the Mural was being developed the agency became more and more excited about the meticulous detail of the unravelling design. After a few days our mural was finally revealed and the decision was unanimous – a masterpiece had been created. Thanks for a brilliant job Chrissy, we love your work!"
Simon Kuong Managing Director, Pikka Pikka - "I came across Chrissy's work on the Internet and was instantly attracted to her unique style and the amount of detail in her art. Her communication is timely and her work has won us many great comments from our customers. It is often said success is not only to rely on one's talent but more importantly attitude, and Chrissy has shown she has both. I wish her every success and would highly recommend her as an artist and illustrator."
Sándor Moldan Creative Director, Amnesia Razorfish - "I recently had the pleasure of working with Chrissy on a campaign for the Samsung Galaxy Note II. As is often the case with technology companies and their NDAs, the project had an impossibly short timeline. We asked Chrissy to create an artwork using only the Note II device in just a few days – perhaps a tough ask given the tight timeframe and unusual medium. Chrissy brought a level of creativity to the campaign that we had not anticipated. When we received her artwork submission, we were blown away by its sophistication and beautiful attention to detail. The team and client loved it – at least once we had convinced them that this intricate artwork had, in fact been created on the Note II. Her work and commitment to the project truly helped to brought our campaign concept to life, and her illustration was taken across many channels – including online, in video and in hundreds of billboards across Australia. We would jump at the chance to work with Chrissy again in the future and I would highly recommend her as a skilled and professional illustrator to anyone else."
Daniele Politini Design Director, FutureBrand - "I came across Chrissy's stunning portfolio, (required for a) brand identity of a new Italian restaurant in New York City. Chrissy's support has been incredibly helpful. She was able to bring to life a collection of meticulous illustrations of pasta, which lent a unique personality and a touch of craftsmanship to the restaurant's identity. I am confident to recommend her. She is extremely professional and demonstrates a sincere passion for her artwork. She is a dedicated illustrator and I am proud to have had the pleasure of working with her. I look forward to collaborating with her soon on another project."