AUSTRALIA POST - SHORTLISTED IN THE COMMUNICATION ARTS COMPETITION 2021
Chrissy has been commissioned by Australia Post to design their Year of the Ox Christmas Island Lunar New Year stamp collection.
Designed to appeal to Lunar New Year celebrators, including Australians of Asian descent and collectors in Asia. The three main oxen are the hero stamps, decorated with Chinese patterns, gold coins, ingots and lucky knots to attract wealth and fortune in the New Year. The lower denomination stamps (12 zodiac animals) are stylistically consistent yet subtle so they do not dominate the hero oxen. The sheet background design features lanterns, kumquats, gold coins and ingots, all of which are associated with LNY celebrations. Red and gold are the signature colours that represent the LNY.
All images ©Copyright Australian Postal Corporation 2021.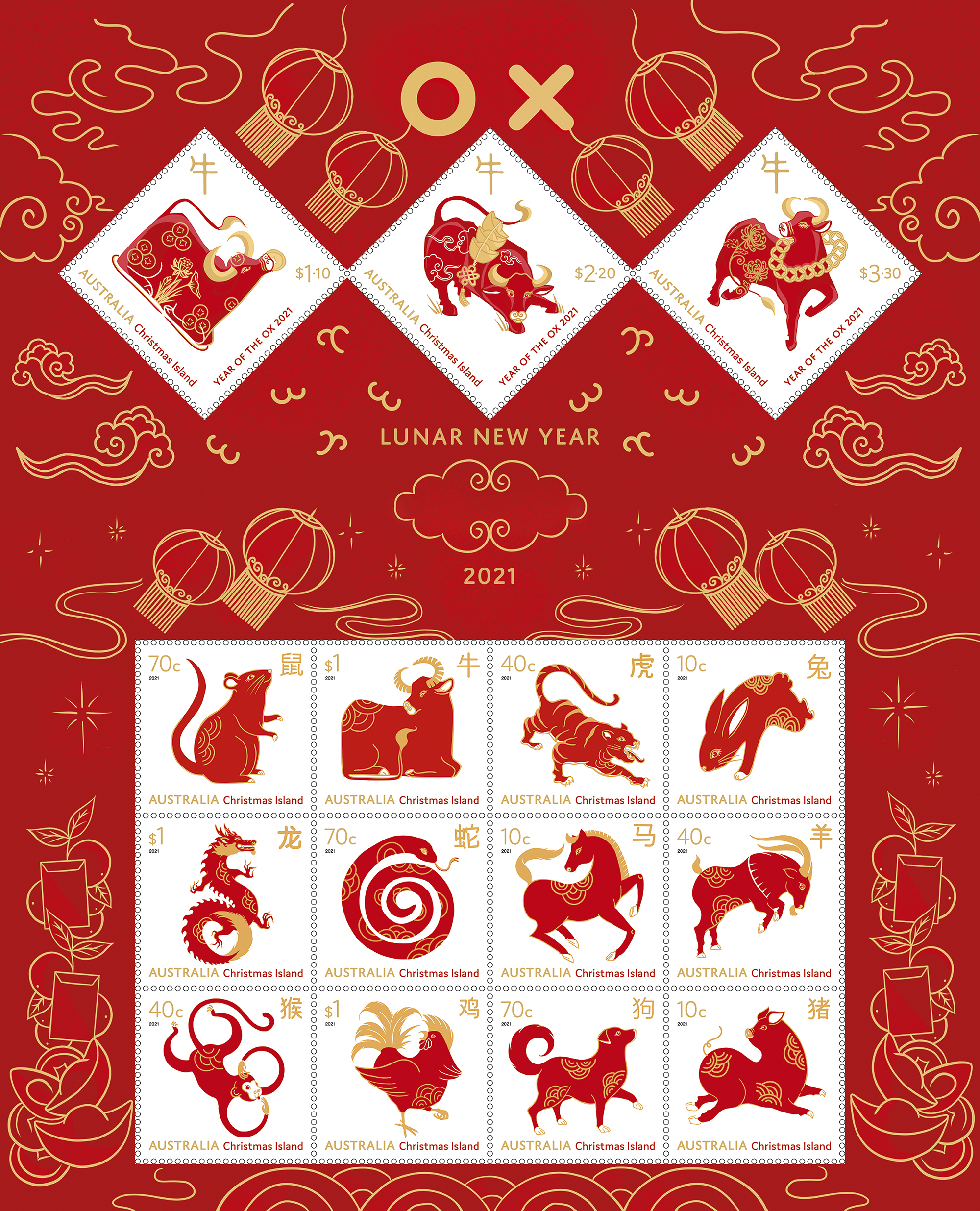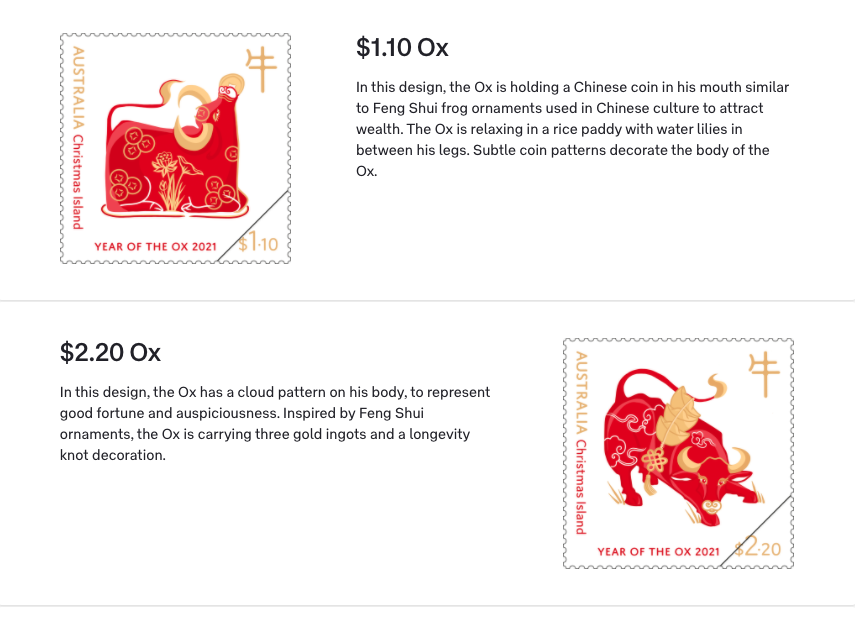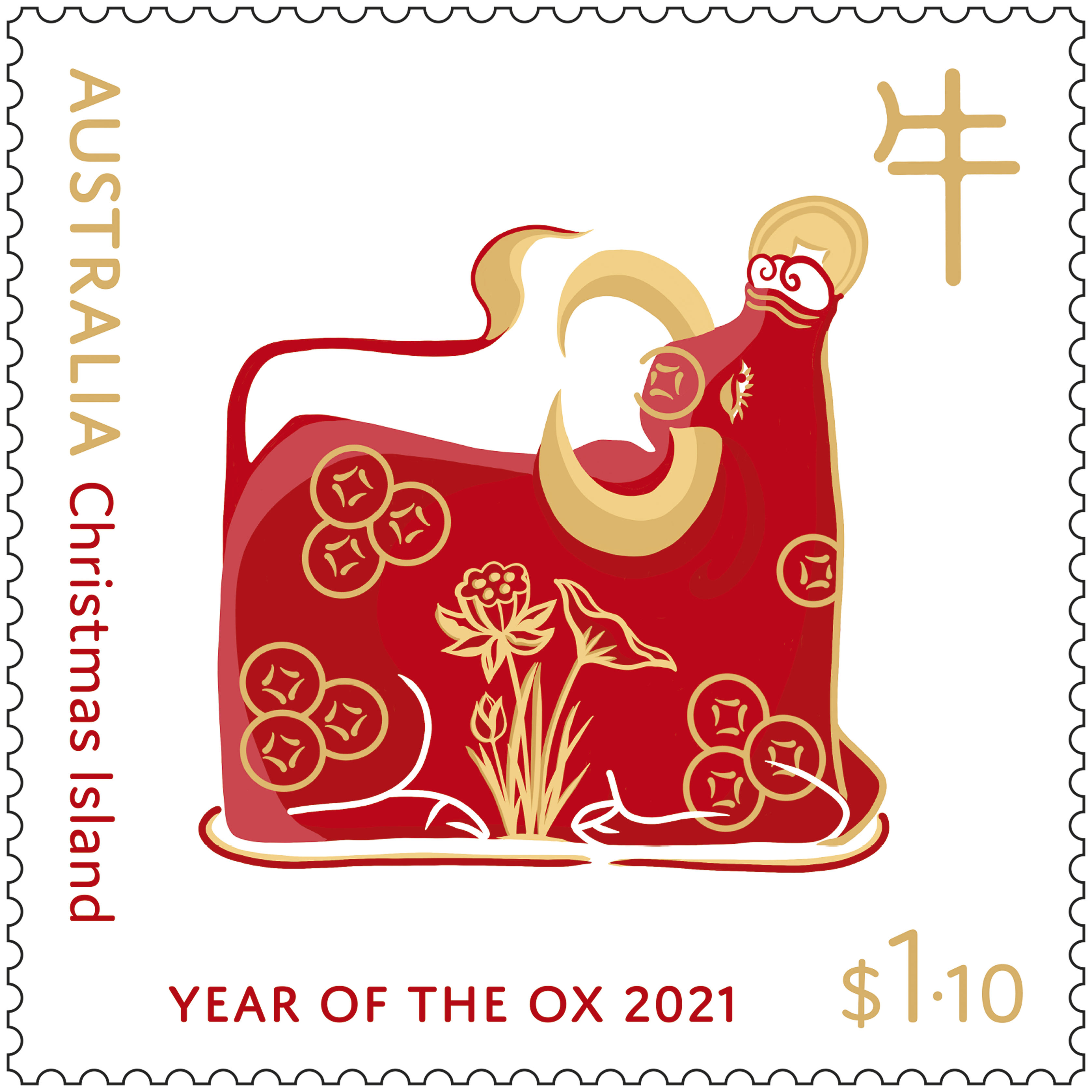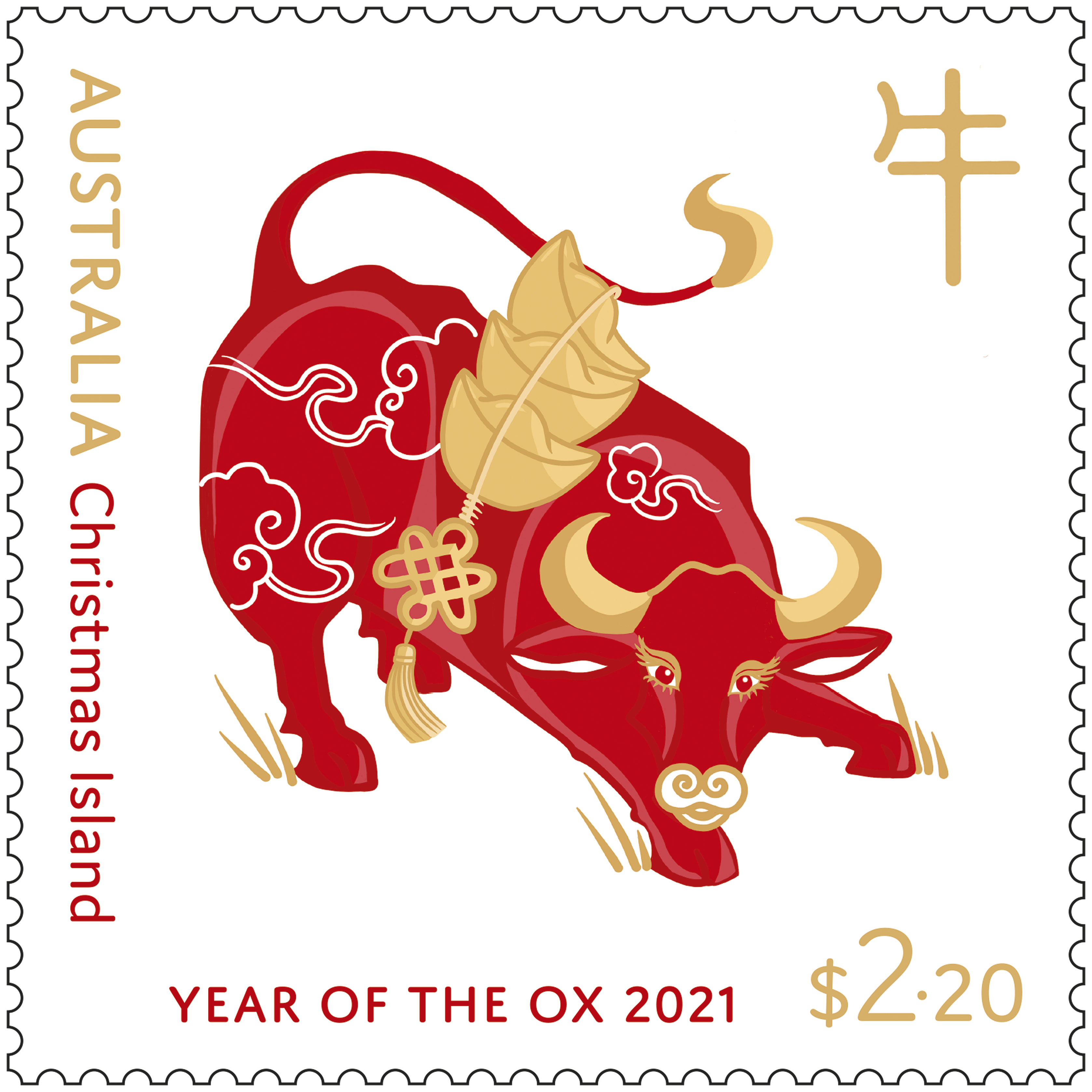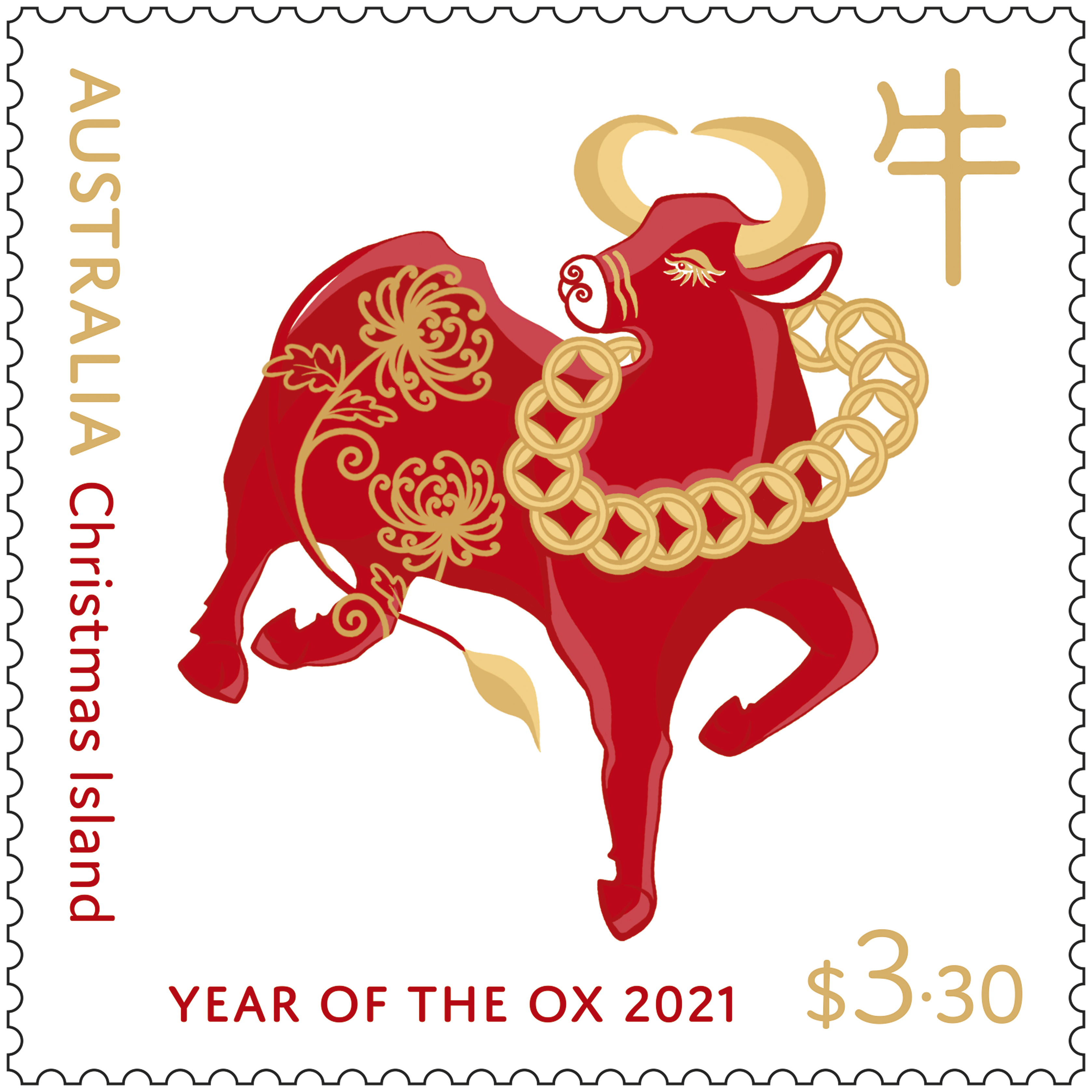 Interview with Duncan Murray - Xinhua News Agency: