MAXUS
Commissioned by media agency Maxus Australia to create a unique mural in their kitchen/dining area. After receiving everyone's ideas the main concepts that stood out for me were Innovation, Digital, Change, Future, Vibrancy, Organic Growth. On one wall is Einstein's quote "The measure of intelligence is the ability to change" with the word change repeated in different styles of font. On the larger wall is a futuristic rocket man leaning into change - I've made him quite playful with a propeller on his head to represent the agency's personality as they all have a good sense of humour.

TESTIMONIAL
Jonathan Chadwick CEO - "We challenged Chrissy with a brief to create a mural that encapsulates our agency positioning 'Lean into Change'. After working closely with key staff members, Chrissy created a brilliant image that we feel perfectly encapsulates the agency culture (first take). As the Mural was being developed the agency became more and more excited about the meticulous detail of the unravelling design. After a few days our mural was finally revealed and the decision was unanimous – a masterpiece had been created. Thanks for a brilliant job Chrissy, we love your work!"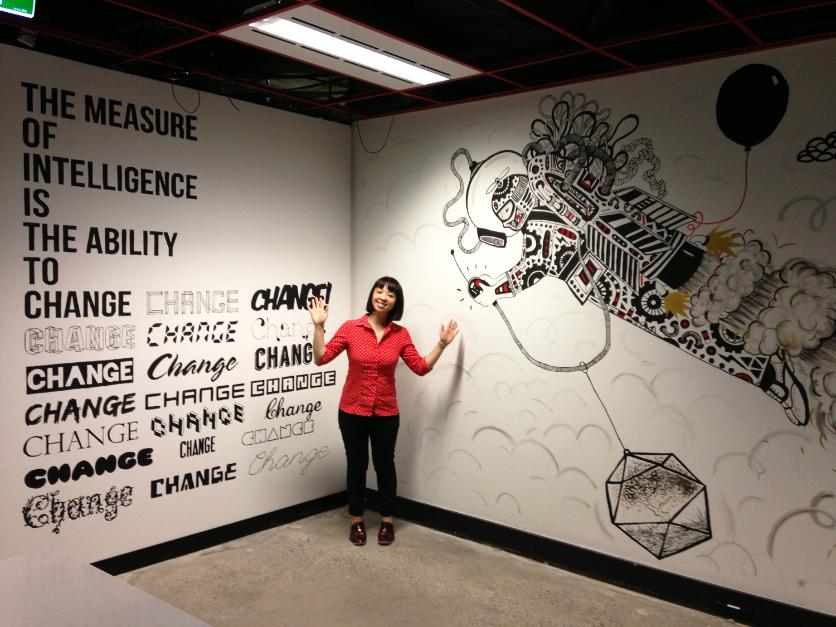 Before the wall was transformed the area looked like this: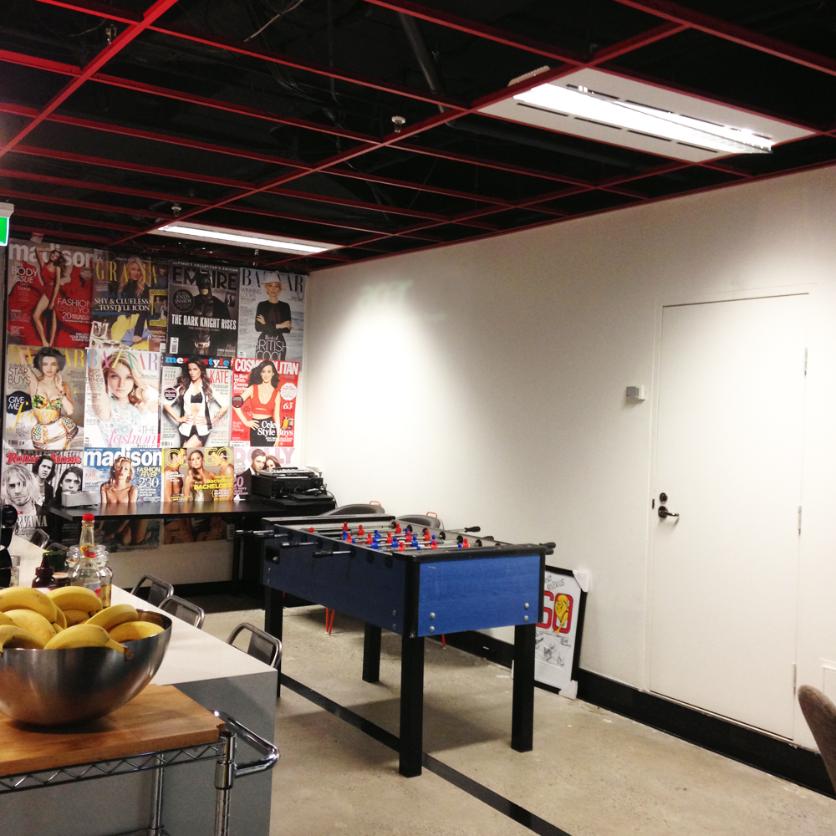 From concept on paper....