FAQs
I get a lot of emails from students (from primary school right up to university) asking about my art for their school projects so I thought I'd put together some frequently asked questions. If you're not a student you might just be curious. Read my top tips for aspiring artists.

Where did your fascination with art begin? It's the cliche response but it's the truth – I have been drawing ever since I could remember and it's always been the most natural way to express myself. All I can remember at school is drawing, I even won a competition designing a Please Slow Down road sign for the council – 20 years on they're still dotted around the city I grew up in (Hull, Yorkshire, UK). Growing up everyone was so encouraging about my drawings and always told me how creative I was but I never considered it as a career, I wanted to be a barrister so I went to Sheffield Uni to study law – I knew after two weeks it wasn't for me but not one to give up I finished my three year degree. There was an insane amount of reading to do so I started to draw more and more to keep myself sane. After uni I decided to see if I could sell my drawings, I ended up managing an art gallery, did a stint as a graphic designer, got lucky with a commission for Orange mobile and spent the money on a trip to Australia in 2007 where I met my husband and stayed. I still didn't have the courage to pursue illustration full time so I continued with commissions at night whilst juggling various day jobs. In 2010 I got signed to The Illustration Room which was a massive step forward in my career – being self taught it was a huge achievement for me. April 2013 I was lucky enough to get signed to Illustration Ltd, they only take on 4 in 1000 portfolios they review so I am very proud to be represented by them. I was a little surprised and proud that I managed to achieve things I thought I couldn't, e.g. I designed a series of coins for the Royal Australian Mint, a billboard campaign for Samsung, clothing designs for Mambo - it made me rethink my career. All my hard work was starting to pay off and I decided to quit my day job in search engine marketing in May 2013 and since then I've been a full time illustrator – living the dream!
How would you describe your style? It's highly detailed patterns with intricate lines, often lots of hair with a twist of surrealism, quirkiness and style inspired by my Chinese heritage. You'll see a lot of black and then a dash of red or gold. I want people to say 'WOW' when they see my work.
How do you create your illustrations? I use a pencil, an eraser, a fountain pen and a splash of coloured ink. I then scan the image and sometimes heighten the contrast in Photoshop as some of the colour is lost in the scanning process. For client work I use Photoshop to colour as sometimes they require changes to the artwork. Occasionally you might see a vector image here or there but I really enjoy the simplicity of freehand drawing.
How did you get your first commission? Throughout my life there were quite a few personal commissions but the first most significant commission was from Orange mobile in the UK. I drew five little characters inspired by the word optimism - it was really well paid and it gave me the opportunity to travel across the world from England to Australia for a holiday. I then met my husband here and the rest is history!

Does it get easier second time round or is every job about strategy and marketing? It gradually gets easier but it's not overnight success. For every commission you complete you will always learn something new whether it be honing your creative process or improving communication skills.
What words of wisdom do you have for someone wanting to enter the design industry? Work hard, be nice, have a passion for what you do, don't be precious about your work, expect constructive criticism and don't get disheartened when you get rejected, it happens for a reason and the right opportunity will come along for you. Never be afraid to fail.
Do you believe creative talent is something someone is born with or something you learn and practice?
I definitely believe I was born with it, inherited from my mother who draws beautiful quirky characters. She never got to pursue her creative side as her father told her it was a pointless career and that she had to work in his takeaway and she never pursued art. My dad also has beautiful hand writing, he's quite talented at Chinese brush calligraphy. My sister studied graphic design and my brother enjoys acting and writing plays so I think we have definitely inherited a creative streak. The majority of people I meet always say they can't draw and can only draw a stick man. I think people can be taught and although it might not look photorealistic they'll still be able to draw something with their own style and interpretation. Everyone can draw, it's just whether they choose to embrace it, believe in themselves and not be too critical. Practice allows you to improve your skills, just like anything you do in life like cracking an egg with no shell falling into it! See my tips below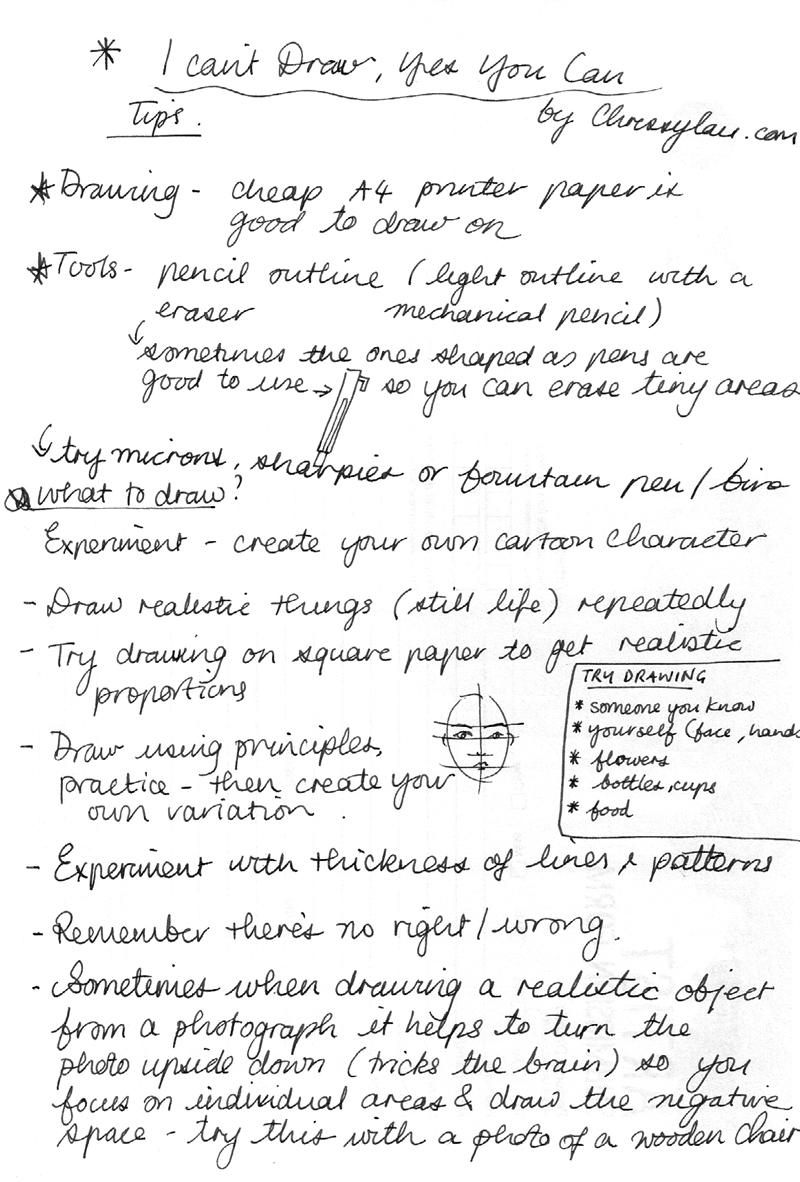 Who inspires you? My dad – he's a hard working, selfless, kind man. The only sick day he had off work was when he had his heart attack. He left school when he was six years old as he was the eldest and the family couldn't afford an education for him so he had no choice but to work to earn money for his family. At the age of 11 he climbed the border from China to Hong Kong to go find work. Aged 21 he migrated to England for a better life. How could you not admire a man like that? Art-wise I admire Yayoi Kusama because her work is beautiful, there's something alluring about her repetitive patterns. I'm also a big fan of Laura Laine, she's an insanely talented fashion illustrator with a uniquely distinctive style.

How much of your personal ideals, dreams, desires, personality are expressed within your images? I would say 99% of my work relates back to me. For client work I always strive for the intricate detailed lines & patterns that is so prominent in my work. I am a patient person with attention to detail so I think that's the personality coming across in my lines. Those comic doodles I've been doing recently are all real life scenarios (follow #littlelaulau on Instagram). For example there's one where she's sat next to a guy and he's asking for the remote control and she's pretending that she has no clue where it is. That's something I do to annoy my husband because he'll switch it over to something I don't want to watch when I was in the middle of watching a fascinating documentary. There's another doodle where she's pigging out just because it's a Saturday - pretty much what I do! Or the I hate Monday / yay it's Friday doodles. They're all my real thoughts that I hope others can relate to. Although the doodles are fun & playful you'll see some of my dreams/ desires where I've deliberately drawn and written something to remind myself. I recently resigned from a really great, well paid career to pursue illustration full time - throughout weighing up this process I wrote down thoughts such as "if you work hard you'll succeed", "it is better to fail trying than never trying at all", all little reminders that everything will be ok.
Do you feel your distinctive style grew from practice and experience or did it just appear on paper overnight? I've been drawing since I was a little kid, back then I drew a lot of Disney characters from Beauty & the Beast and random still life. It was more cartoon/realistic. The style you see now started around age 22 so it's been a good solid 7 years of honing this craft. I'm not saying it takes this long, but it's just been a natural progression that has developed as my desire to become a full time illustrator has grown. For others who are actively creating a style it could appear overnight but for me it was just a development as I was drawing what I loved.

Do you feel having a distinct style like a personal brand has helped your career? Yes this has definitely helped and I've come to realise that it's really important that clients know what style they'll be getting when they commission you. I've heard a lot of people say it's really important to show a distinct style throughout your portfolio so clients don't get confused. I'm in the process of optimising my portfolio in this way but it's really hard when I spend the majority of my spare time expanding my portfolio with different styles. I suppose if you have a strong body of children's illustrations that are colourful versus the usual patterned work and they are organised properly then hopefully it can showcase both your skills. You'll see this with my work where I also have a large volume of colourful children's illustrations for clients such as Smiggle and Total Girl magazine.

Do you feel your designs will evolve and change to something very different in the future? I think it's important to showcase all the creative skills I have. To do this I'll be working on a lot of personal projects that will all help to improve my overall thinking and development. I'm currently illustrating a children's book and eventually would like to expand to textiles, homeware and big outdoor installations or sculptures. I want to apply my artwork to everything.

What did you want to be when you were a child? It sounds rather morbid but I wanted to be a pathologist when I was 10. Bit grim isn't it? I've always had a fascination with crime and criminology ever since I was young. For some reason I don't have memories of wanting to be an artist, drawing was just how I expressed myself. I went on to study A Level law at college, my teacher was really inspiring and at that point I wanted to be a judge. In order to become a judge you have be a barrister/solicitor first so that was my goal to become a barrister. I went on to study law at university, I finished my degree but I knew in the first week it wasn't what I wanted to do but I didn't know what else to do in life so just continued with it, if anything it was something to fall back on plus I never give up on anything and will always give it a good go.