CITY OF SYDNEY x CHRISSY LAU - THE WAVING OX 2021
Drop into Chinatown, Sydney and you'll see the two 2.4-metre-high illuminated ox lanterns stand at the gateway to Chinatown and wave in visitors to explore the traditional home of the city's Lunar New Year celebrations. Award-winning artist Ms Lau took inspiration for her ox lantern design from the Japanese Maneki-neko beckoning cat which has been adopted into Asian cultures.
Launching The Waving Ox with Lord Mayor Clover Moore. Credit: Renee Nowytarger.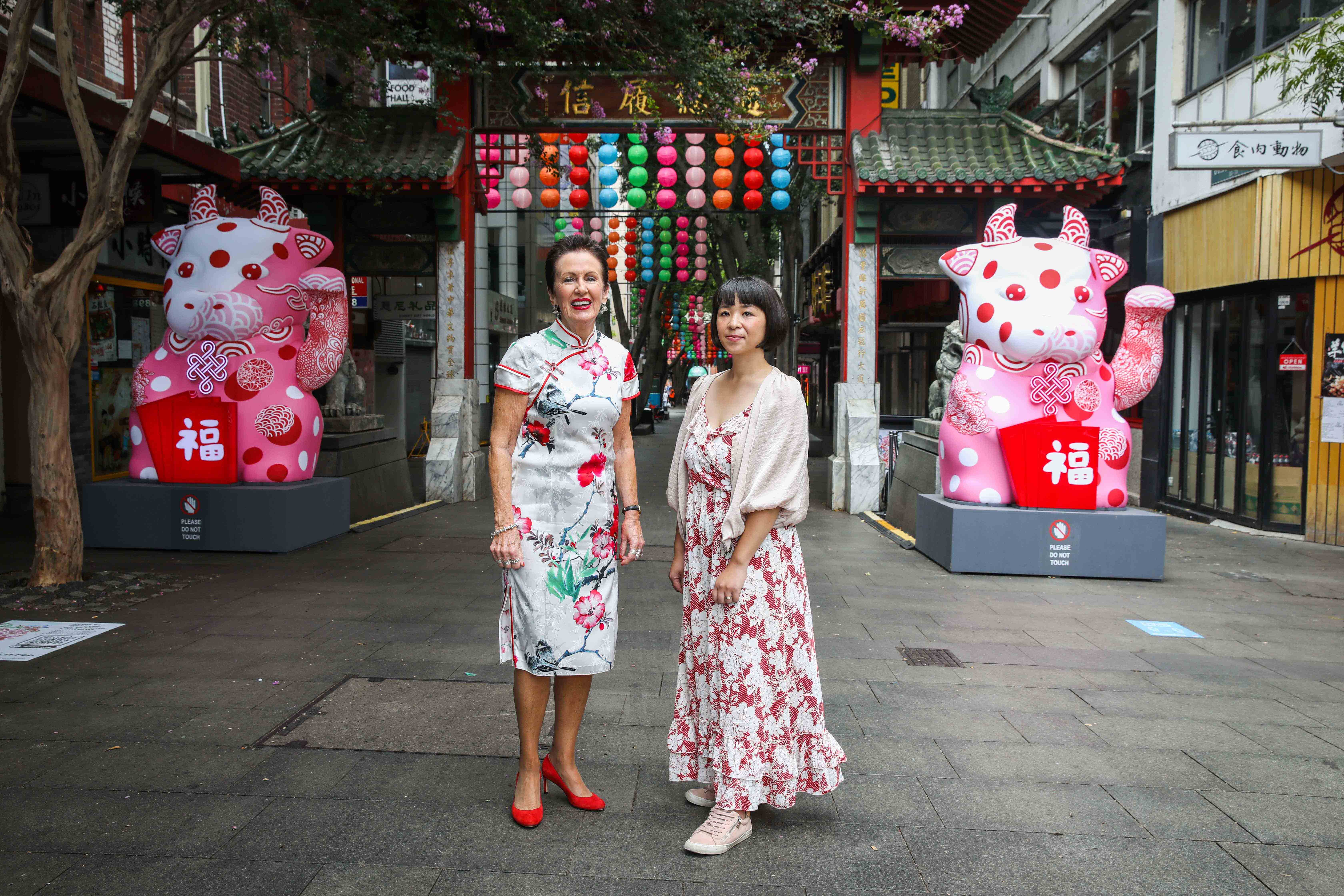 "I grew up in a Chinese takeaway shop my parents ran in the north of England and there were lucky cats on the counter, so for me the design has a great sense of nostalgia, as well as being a nod to multicultural Australia," Ms Lau said.
The Waving Ox beckon you to come take a selfie because they're oh so cute! They're not just a pretty face, they are adorned with deeper cultural symbolic meanings. The Waving Ox invite you to learn more about the Lunar New Year celebrations in a multicultural society.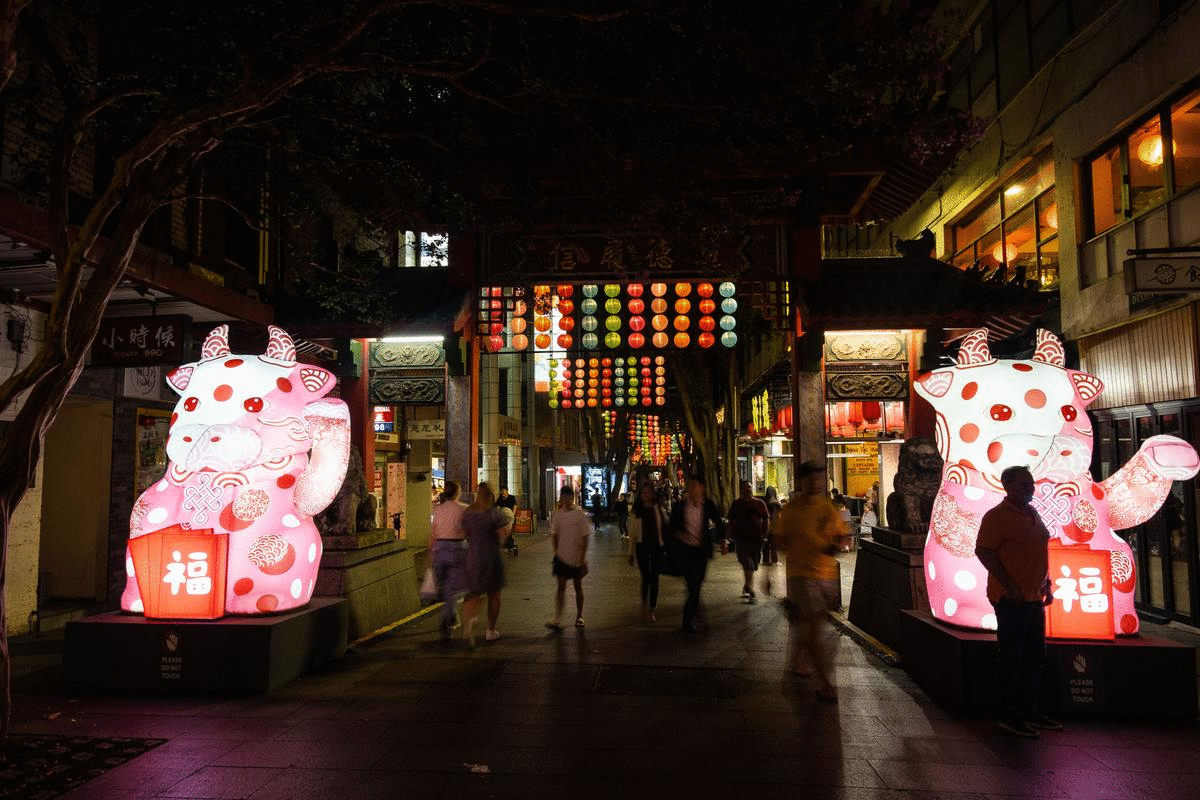 Credit: City of Sydney
"Each ox has a moving waving arm to beckon children to come receive their Chinese red packets filled with money. They wear an endless knot necklace to symbolise longevity and good luck, commonly displayed during the lunar celebrations. The red packets are decorated with 'Fu'/ Fortune. The mixture of traditional Chinese and contemporary patterns symbolises Australia's multicultural society.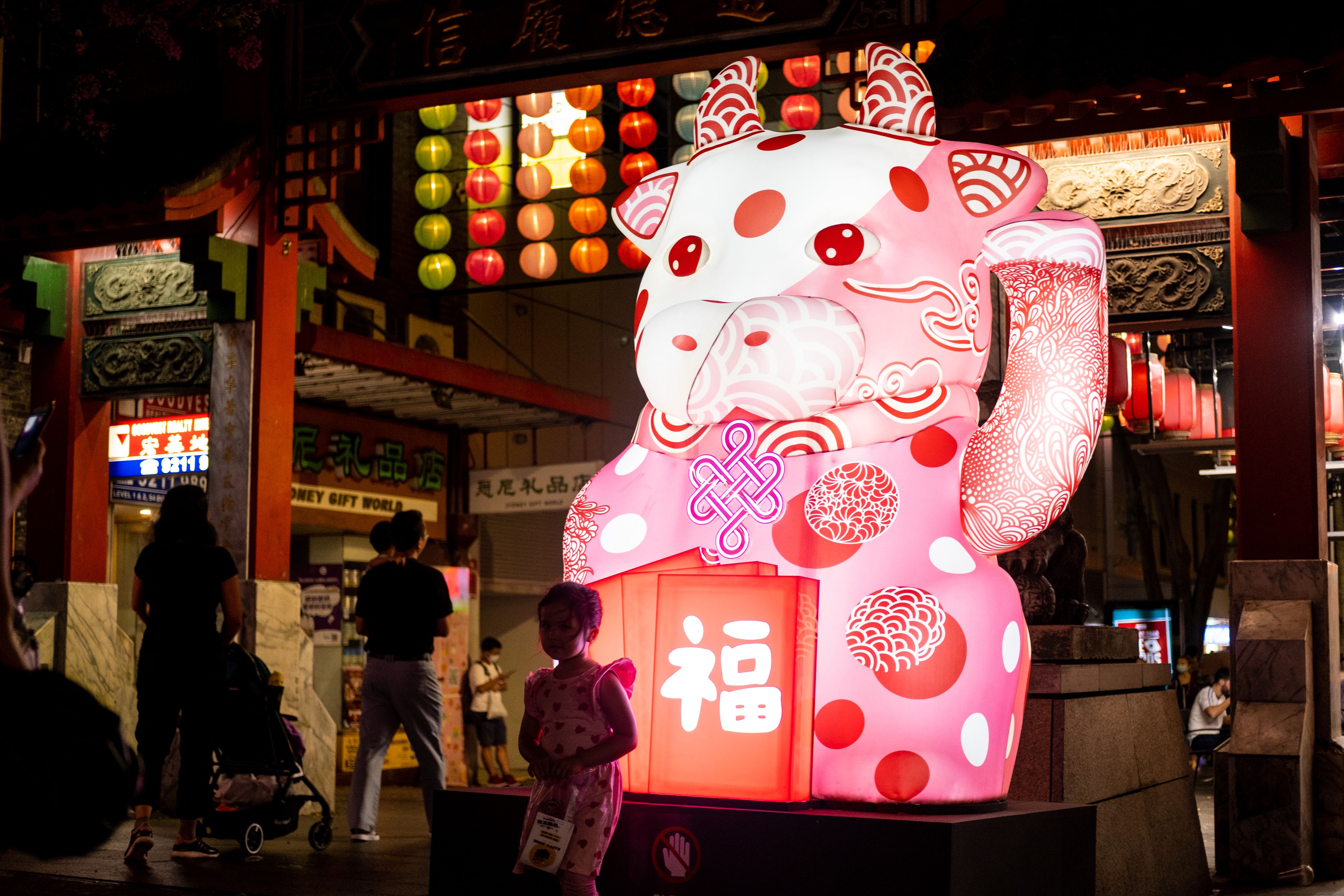 Credit: City of Sydney
"The Sydney Lunar Festival celebrations are a time for creating good fortune, happiness, wealth, health, prosperity and longevity, and the waving Ox represents this auspicious occasion,".

It took around 10 weeks to create the ox lantern moulds that are cast in acrylic. The oxen have a steel frame with a printed stretch lycra 'sock' covering, with a UV print stretched over it. Watch the behind the scenes: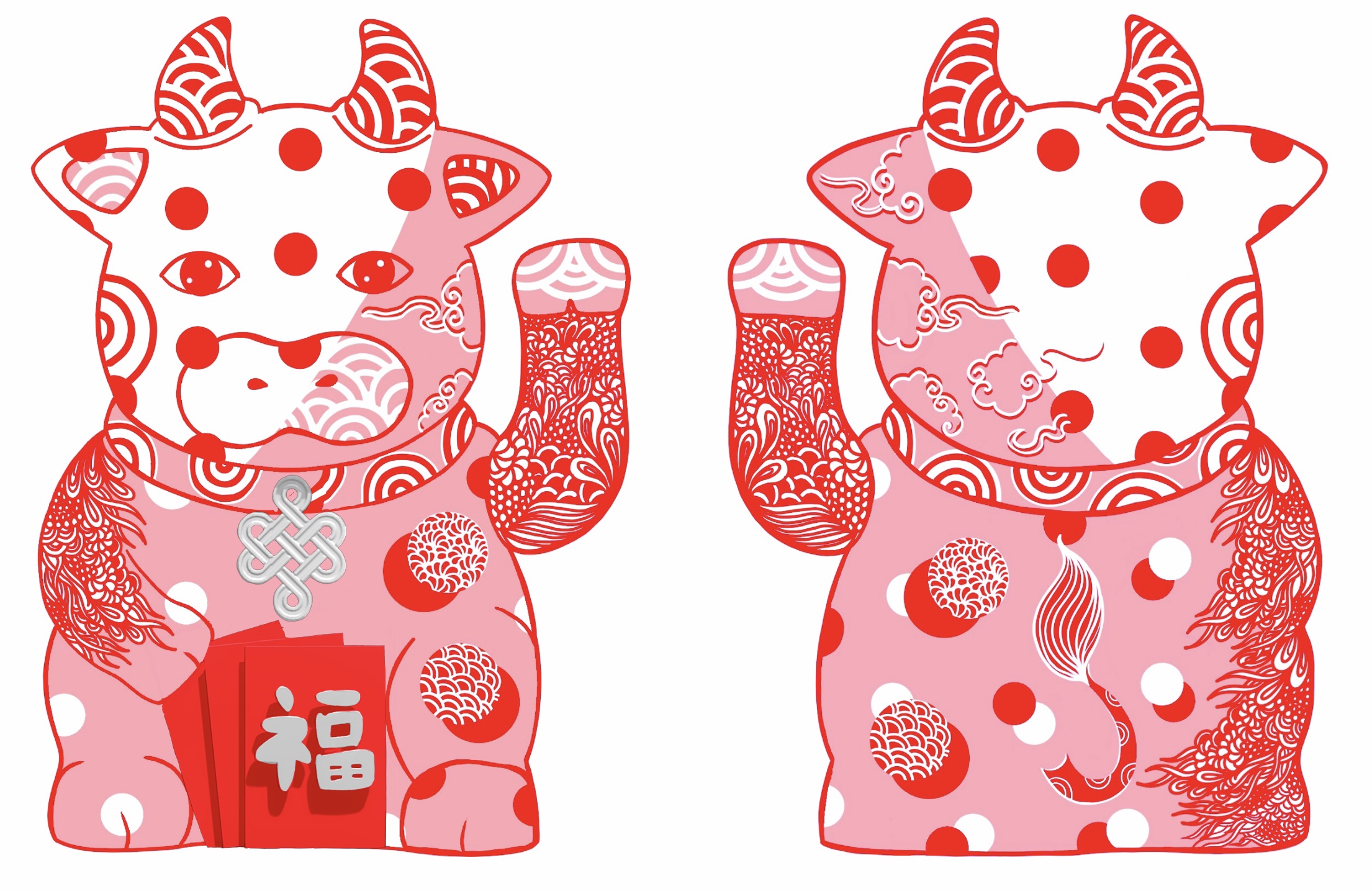 The driving force behind The Waving Ox was my desire to create something that my Aussie Chinese sons can enjoy and learn a bit more about their Chinese heritage in a fun way. Growing up in two cultures (British+Chinese) is a challenging experience. Read my SBS interview to find out more: