Taking On The World, One Creation At A Time
We would like to show our respect and acknowledge the Traditional Custodians of the land, on which our creativity takes place.
We would like to respectfully acknowledge the Darug and Eora people who are the Traditional Custodians of the land on which we create.
CELEBRATING THE YEAR OF THE OX: THE WAVING OX - CITY OF SYDNEY
Happy Lunar New Year! We've launched The Waving Ox in Chinatown, Sydney.
Award-winning artist Ms Lau took inspiration for her ox lantern design from the Japanese Maneki-neko beckoning cat which has been adopted into Asian culture.
"I grew up in a Chinese takeaway shop my parents ran in the north of England and there were lucky cats on the counter, so for me the design has a great sense of nostalgia, as well as being a nod to multicultural Australia.
Delve deeper into the making of The Waving Ox here.
Chrissy Lau with Lord Mayor Clover Moore. Credit: Renee Nowytarger/City of Sydney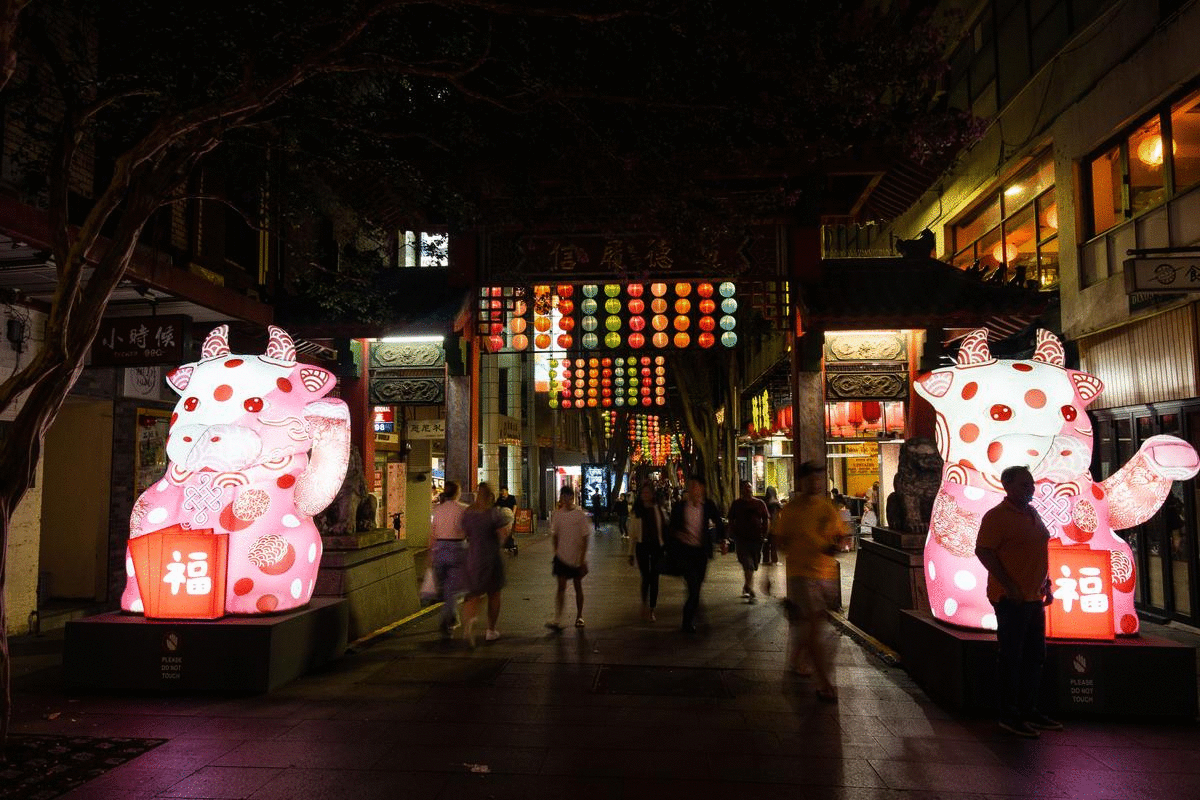 Credit: City of Sydney