Taking On The World, One Creation At A Time
We would like to show our respect and acknowledge the Traditional Custodians of the land, on which our creativity takes place.
We would like to respectfully acknowledge the Darug and Eora people who are the Traditional Custodians of the land on which we create.
THE YEAR OF THE TIGER 2022 - AUSTRALIA POST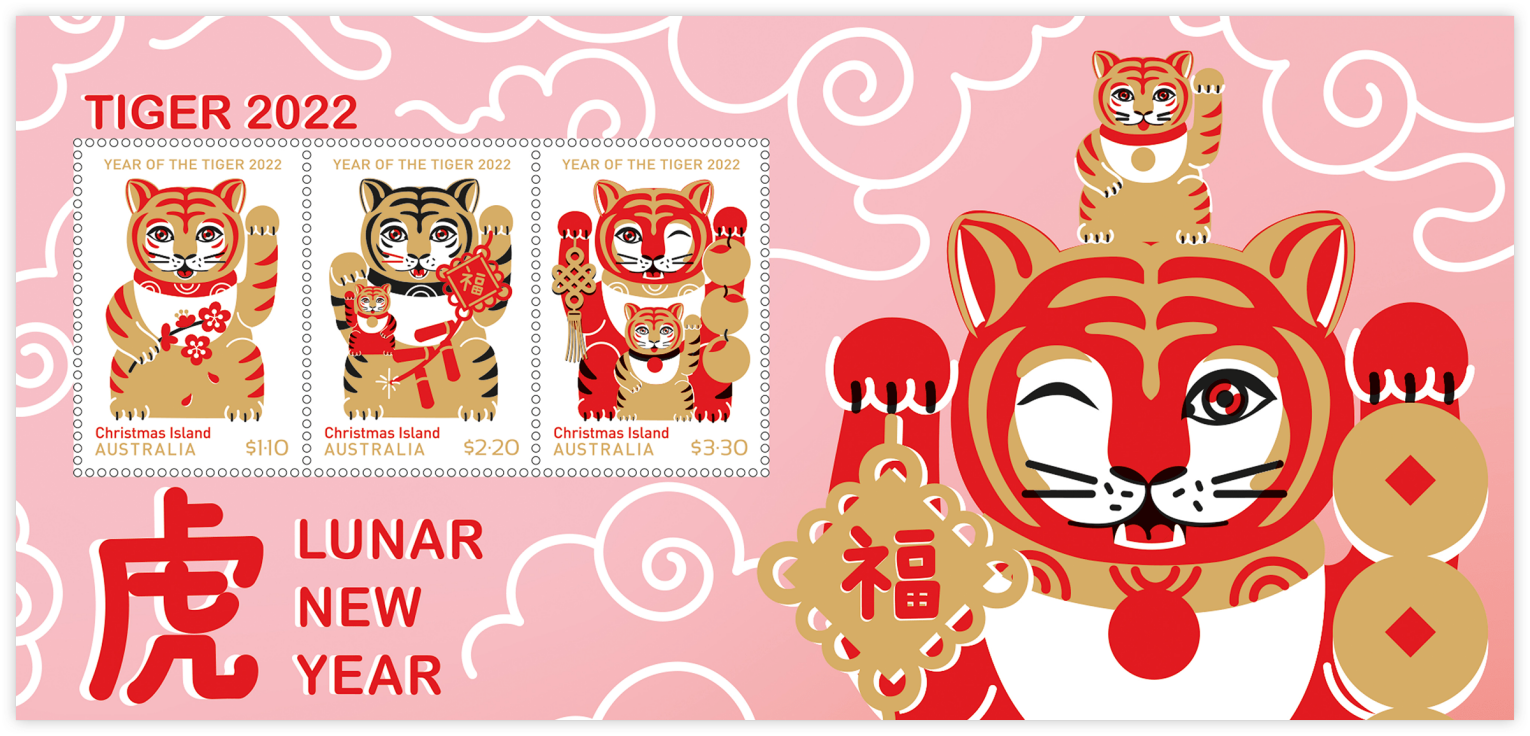 Australia Post has commissioned Chrissy Lau for the second year running to create their Lunar New Year stamp collection following the success of the Year of the Ox 2021 stamp collection. The brief was to create an entirely new style with no reference to the Ox collection.

The Lucky Tiger 2022 stamp collection is inspired by the Japanese Maneki-Neko beckoning waving cats that have been adopted into Asian and Western culture, often displayed in homes and businesses to bring good luck and fortune to their owners.
The tigers are fun and contemporary, designed to make you smile and feel warm & fuzzy. They are a celebration of East meets West because of the familiarity of beckoning cats displayed in every day life: picking up a Sweet 'n' Sour from the local Chinese takeaway or wandering the aisles of the Dollar Store. Whether you're in Australia or China you'll smile and feel nostalgic when you see these beckoning tigers.
Above all the designs are created to celebrate multiculturalism, on the superficial surface the designs can be appreciated by any age, no matter their knowledge of Asian culture. On a deeper level the designs are full of Chinese/Asian inspired symbolism that can be appreciated by the eye of the beholder.
The collection can be viewed as an educational art project because the beauty draws you in and you can also learn more about deeper meaningful symbols within Chinese/Asian culture.
Click here to learn more about the design process and inspiration.
CELEBRATING THE YEAR OF THE OX: THE WAVING OX - CITY OF SYDNEY

Happy Lunar New Year! We've launched The Waving Ox in Chinatown, Sydney.
Award-winning artist Ms Lau took inspiration for her ox lantern design from the Japanese Maneki-neko beckoning cat which has been adopted into Asian culture.
"I grew up in a Chinese takeaway shop my parents ran in the north of England and there were lucky cats on the counter, so for me the design has a great sense of nostalgia, as well as being a nod to multicultural Australia.
Delve deeper into the making of The Waving Ox here.
Chrissy Lau with Lord Mayor Clover Moore. Credit: Renee Nowytarger/City of Sydney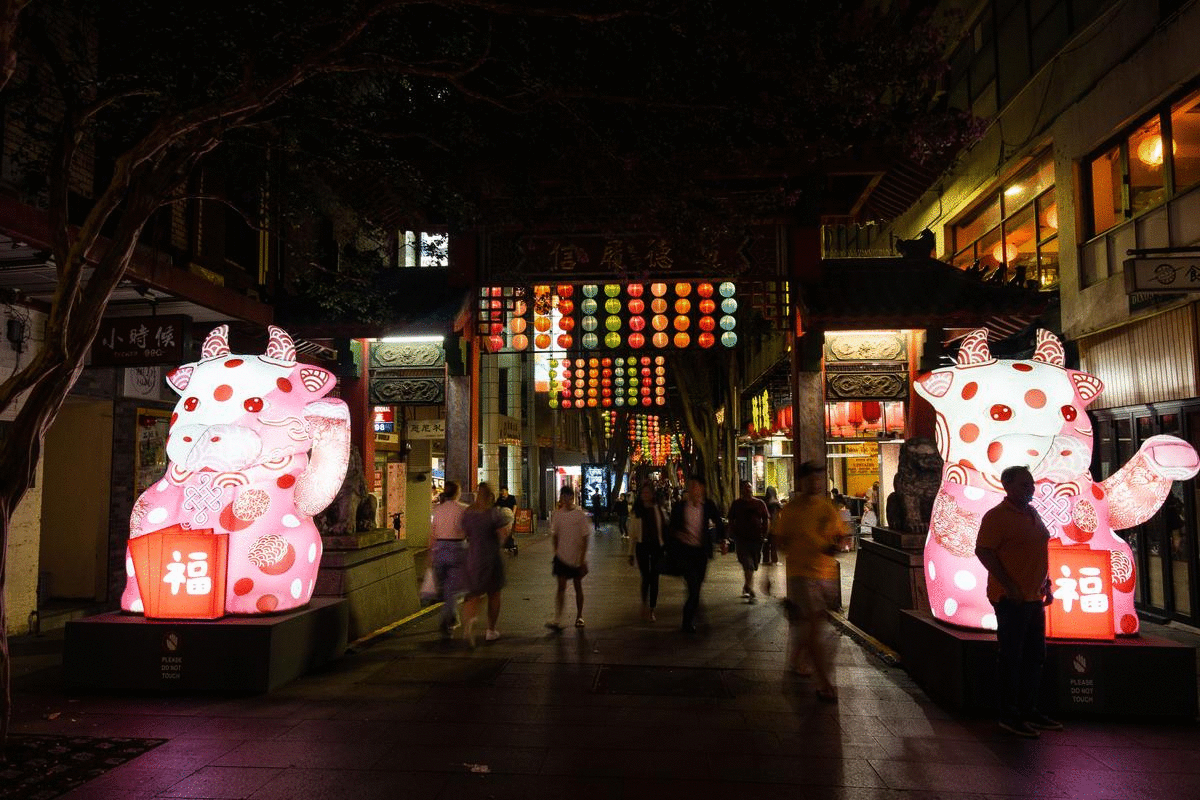 Credit: City of Sydney